Hello !
1 Hour + 47 Minutes, Two portrait video tutorial;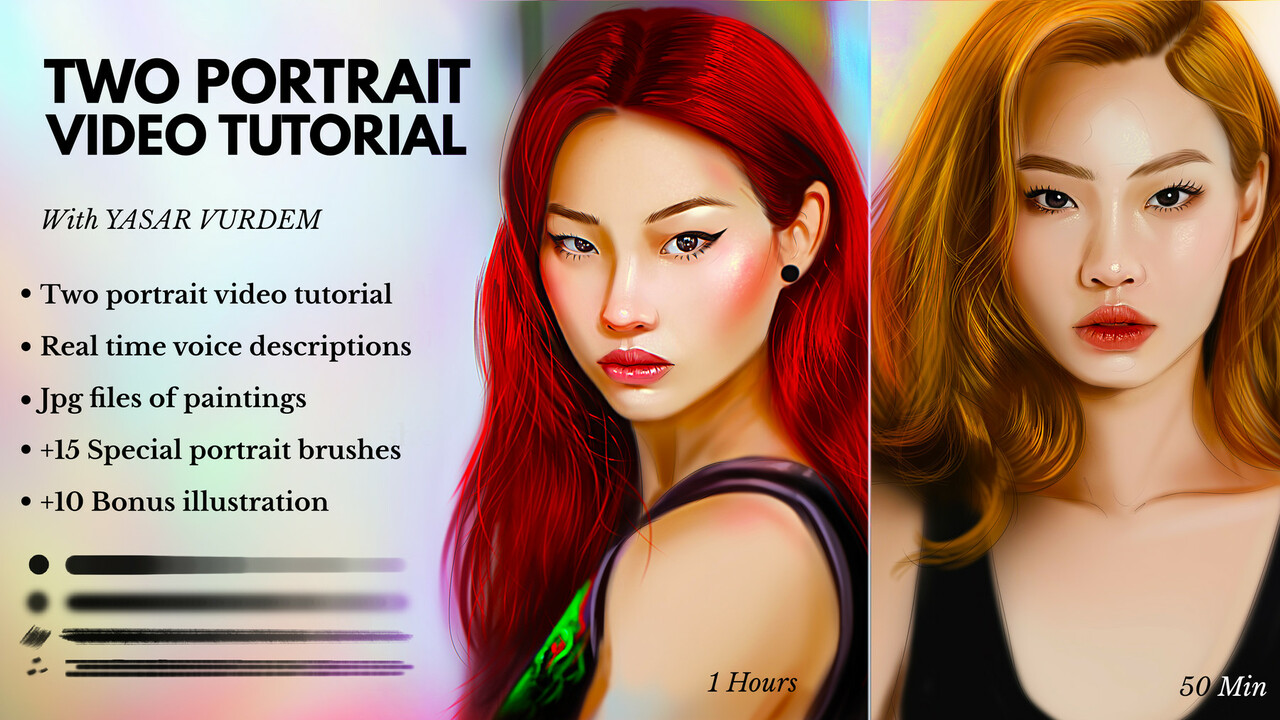 Tutorial link: https://artstn.co/m/X5AA
I made this tutorials for show my process on portrait paintings. With this pack you will get two portrait painting videos with real time voice descriptions. Both tutorials will show you tip and tricks about portrait paintings.
Happy paintings !