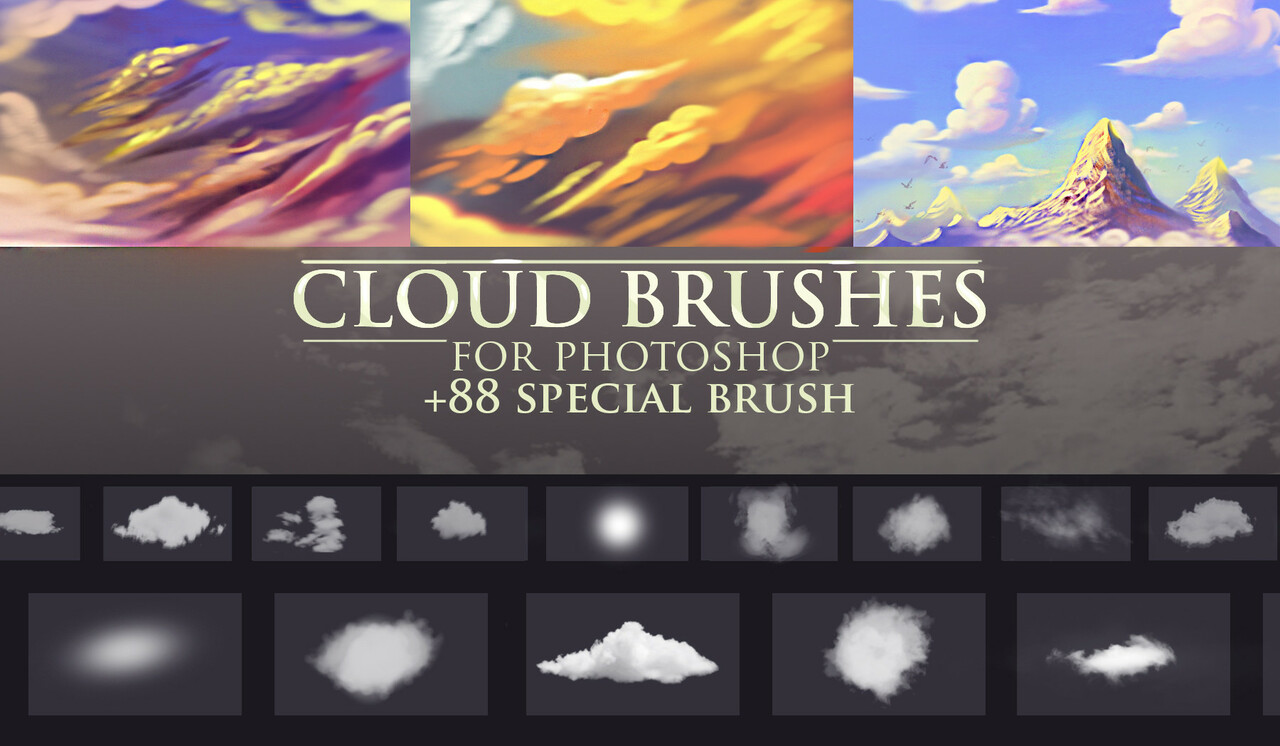 Tutorial link: https://www.artstation.com/vurdem/store/v7Pn/cloud-brushes-for-photoshop 
Hello,
This pack contains +88 Special cloud brushes for photoshop. It includes custom cloud brushes and mostly stamp brushes for speed up your painting process. Hope you like it .
WHAT WILL YOU GET:
+88 CLOUD BRUSHES FOR PHOTOSHOP
+STAMP BRUSHES AND CLOUD BRUSHES
Thank you all again, for your support and interests.
Best Wishes, 
Yaşar VURDEM