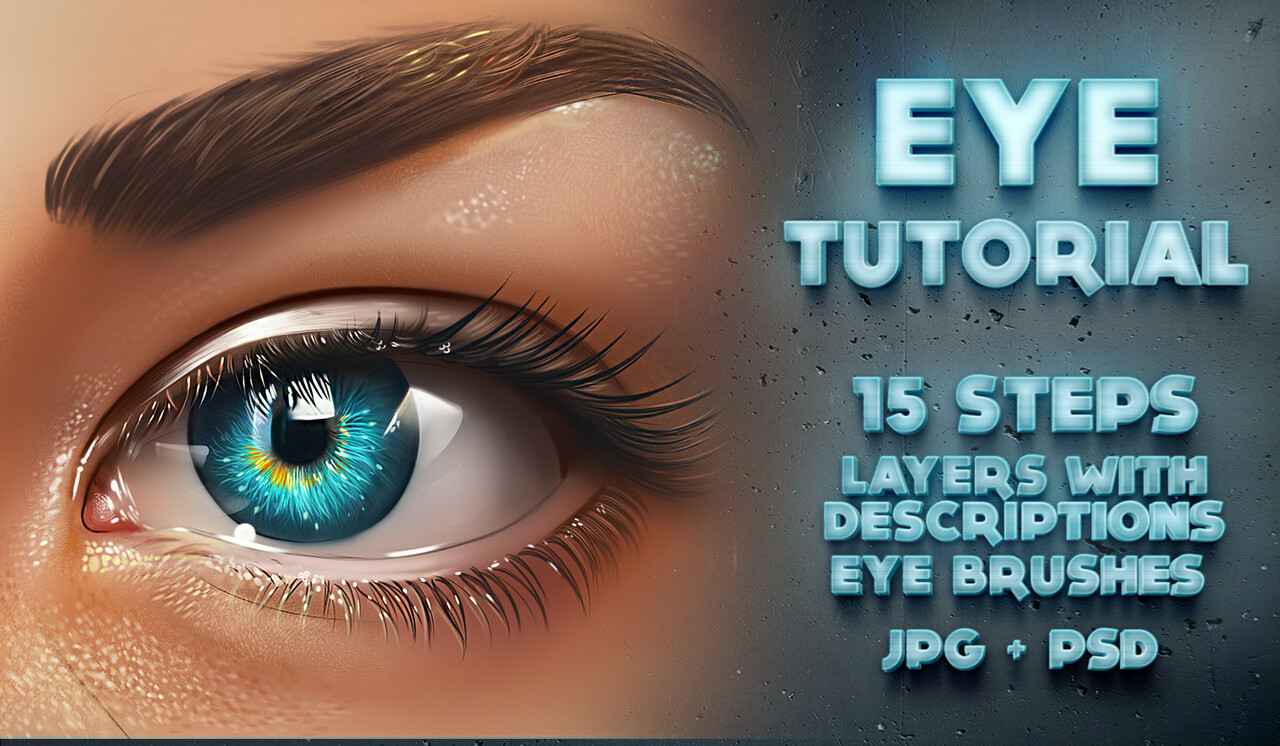 Tutorial link: https://www.artstation.com/vurdem/store/K9w7/eye-tutorial-tip-and-tricks 
I'm digital artist / freelance illustrator, Yaşar Vurdem :) / vurdeM
Many of my followers wanted tutorials from me, 
I created this tutorials for explain tips, tricks about REALISTIC EYES.. This tutorial includes 15 layers with full descriptions of how I do it ? what I use ? I'm planning to do more tutorials like that. Also I share my 12 special eye and skin brush for you. Please let me know if you like it :) . Hope it will be helpfull ! also I included my 10 personal work on file. Its just plus +4 $ more if you want my full brush set.  
Note : close each layer after check on psd. ( IF you want to directly check it out, It includes jpg's too )
What will you get ?
Full PSD - JPG files of tutorial.
15 Layers with descriptions.
Special eye brushes. ( EYE BRUSHES + EYELASHES BRUSHES + SKIN TEXTURES ) 
+10 Personal illustration.