Hey there !
There is my new artstation marketplace tutorial about "How to paint yourself in photo" In this tutorial you will learn how to turn yourself into painting in photo, I explained every trick and tips of it. Hope you like it ! 

Artstation Marketplace Link: https://www.artstation.com/vurdem/store/GKLb/paint-yourself-tutorial-tip-and-tricks-15-portrait-brushes-photoshop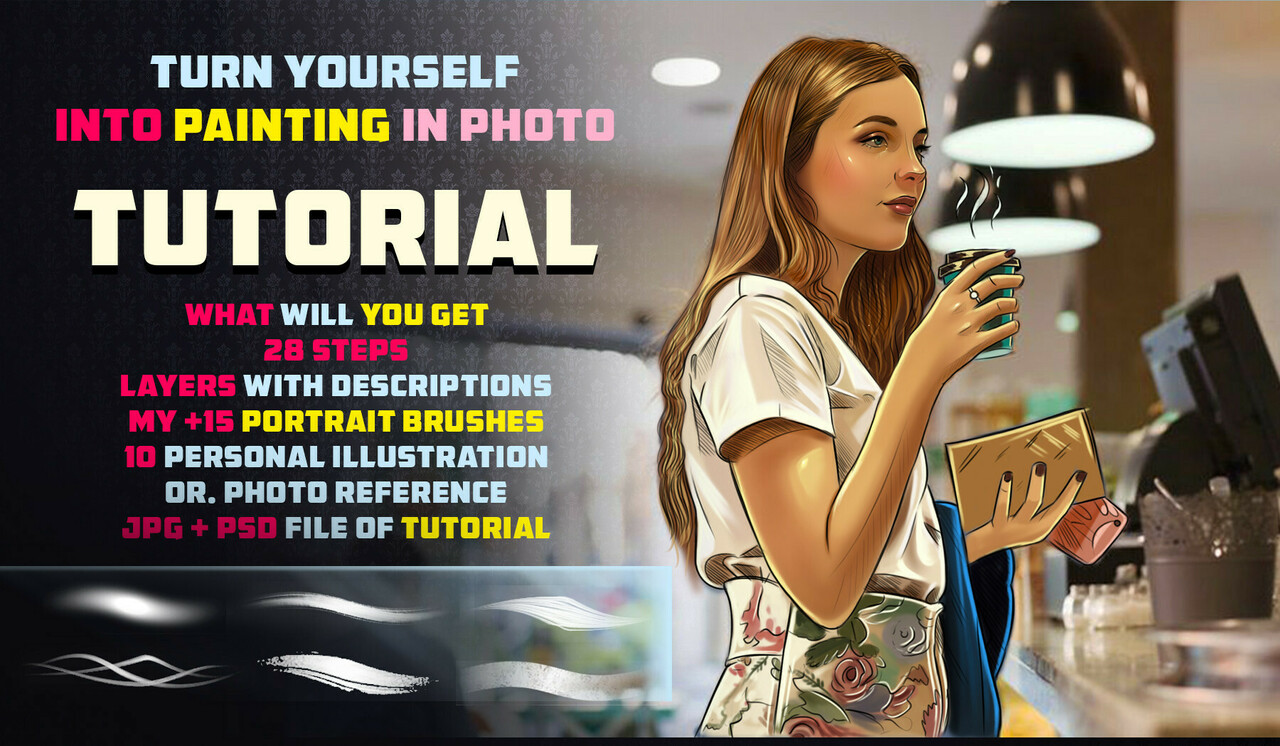 What will you get ?

Full PSD - JPG files of tutorial.28 Layers with descriptions. My +15 Special Portrait Brushes. ( PORTRAIT BRUSHES + HAIR  BRUSHES + SKIN TEXTURES + FRECKLES BRUSHES + OIL / CHALK BRUSHES)Special tips / tricks for portraits / rotoschoping.+10 Personal illustration.Original reference picture.Many of my followers wanted tutorials from me, In this tutorial ı explained detailed rotoscoping, sketching. You will get many tips and tricks about how to turn yourself into painting.  Did you watch " Undone " amazon tv series ? I will show you same tecnique of it. You will learn how to rotoscope yourself in photo. At end of tutorial, you will turn yourself into painting, also you can do stopmotion from this kind of works. This tutorial includes 28 layers with full descriptions of how I do this process. what I use ? You will get my +15 special portrait brushes, skin brushes, freckles brushes in this tutorial file too. Please let me know if you like it ! :)  Hope it will be helpful lfor your process too. I also included my 10 personal work on tutorial file.

Note : close each layer after check on psd. ( IF you want to directly check it out, It includes jpg's too )
Thank you again for your supports and interests. 
Artstation Marketplace Link: https://www.artstation.com/vurdem/store/GKLb/paint-yourself-tutorial-tip-and-tricks-15-portrait-brushes-photoshop